Instagram Launches Shopping Checkout

A couple of months ago we were talking about Instagram as a new leader in e-commerce, and the platform confirmed our assumption with another step. Last year brands could start to mark their products with a shopping bag icon, which led users to their website. Now those 130 million users tapping the icon can buy items without leaving the app thanks to new feature "Checkout with Instagram". So far, it was launched in the U.S. with more than 20 top brands like Adidas, H&M, Zara or Nike.

The shopping experience is pretty simple. Users tap to a post with the shopping bag icon, and they'll see the product detail with an option Instagram Checkout. Afterward, they type in contact, address and pay the product. A piece of cake! 🍰💪

Users can pay via PayPal, Visa, Mastercard, American Express or Discover. Instagram is planning to expand the Checkout in the future and also allow merchants to integrate their Shopify, BigCommerce, ChannelAdvisor, CommerceHub and other tools.

Zuckerberg Outlines the Future of Facebook

Are you sometimes thinking what is going to look like Facebook in the future? Well, Mark Zuckerberg made it recently pretty clear – it is messaging. We already noticed Facebook's idea to merge its standalone messaging apps. To support the idea of privacy and private conversations, Facebook CEO shared a 3,000 word blog post describing his plans to add in more privacy-aligned features, better connecting the trends of groups and messaging into the broader Facebook experience.

"Over the last 15 years, Facebook and Instagram have helped people connect with friends, communities, and interests in the digital equivalent of a town square. But people increasingly also want to connect privately in the digital equivalent of the living room. As I think about the future of the internet, I believe a privacy-focused communications platform will become even more important than today's open platforms. Privacy gives people the freedom to be themselves and connect more naturally, which is why we build social networks." Wrote Mark Zuckerberg in his post.

Report Shows Facebook Usage Drop in USA Second Year in a Row

Let's stay with Facebook a little bit longer and see the numbers. No wonder Zuckerberg and his team are working on some significant changes as the usage dropped for a second straight year in the US. According to the latest Edison Research "Infinite Dial" report, people are not using it as much as they used to in the past. The trend is decreasing since 2017. But bear in mind, that those numbers are only from the US segment and the region of North America makes "only" 242 million total monthly users.

WhatsApp is Celebrating 10th Anniversary

Even though we don't hear that much about WhatsApp (compared to Facebook or Instagram), the messaging app is doing very well. While the western markets aren't that strong, the rest of the world is a different story. With 1,5 billion users, WhatsApp is the most widely used messaging platform, leaving Messenger or China's WeChat behind. The app succeeded in holding on its primary functionalities and friend-to-friend interactions but slowly trying to monetize. The ad options were recently added, and it seems that more activities from the Facebook side are about to happen.

New Guide on Testing and Learning Released by Facebook

To make sure your campaign is as most successful as it could be, testing is an essential part of marketer's work. As Facebook tries to help advertisers promote brands, companies or persons, the marketing guides are published from time to time. The newest version takes an in-depth look at effective testing and learning and outlines six common testing errors, including sample size concerns, how outliners can skew your data and issues with non-defined variables. The 16-page "Guide to Testing and Learning with Incrementality Measurement" is on the Facebook business page.

Snapchat Updated its Educational Section for Advertisers

If your customers are the younger generation, you are probably active on Snapchat or at least thinking about it. The platform offers plenty of tools for digital marketers and to help them with the promo there, Snapchat launched its "Explore" section with education courses in 2017. Now, Explore was revamped and updated to offer a new range of tools and insights designed to help reach better results when promoting your business in front of the app's 186 million daily users.

LinkedIn Goes Live

LinkedIn might be a little bit behind when it comes to new features, finally now is launching its live-streaming option. Firstly available in the US, LinkedIn Live will offer regular members and businesses opportunity to share for example from conferences, product announcements or Q&As and more. If you are not from the USA and still want to be part of the first roll-out, you can apply through a contact form in the next weeks. But we can expect that the rest of the world will be able to stream live soon too.

Another Facebook Data Security Issue

Not that shocking anymore, right? Sadly, Facebook announced a new issue, this time concerning users passwords. The problem was in inadequate internal password storage, which could easily have opened millions of accounts up to hackers. Facebook claims that they have no evidence the data was shared to anyone outside of Facebook. Still, they were visible to 2 000 internal employees. The specific number of affected users wasn't confirmed, but it is supposed to be around 600 million (one-fifth of 2,6 billion users across Facebook and Instagram).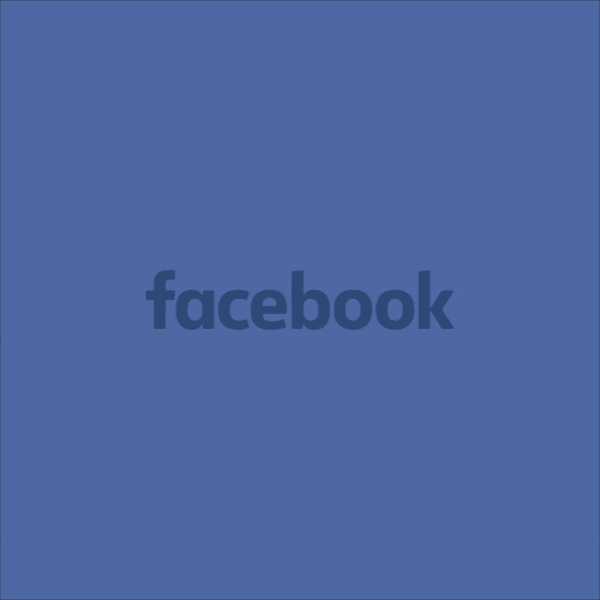 "As part of a routine security review in January, we found that some user passwords were being stored in a readable format within our internal data storage systems. This caught our attention because our login systems are designed to mask passwords using techniques that make them unreadable. We have fixed these issues, and as a precaution, we will be notifying everyone whose passwords we have found were stored in this way." Facebook explained.

Improved Communication within Facebook and Instagram for Admins

Newly Facebook Page admins are able to respond to Instagram Direct Messages from Facebook Page inbox. Via this step, Facebook wants to simplify messaging for Page admins, and it also fits in Facebook's strategy of unification of its messaging apps.

New Way of IGTV Promotion

To support IGTV, which is not doing so good as was supposed, Facebook introduced a new strategy to encourage further IGTV usage. The new form of IGTV promos is shown in the main Instagram feed every time a profile shares an IGTV video. It means that you can share a clip from your latest video within the main feed and users can then tap to see it all.
"Social media is here. It's not going away; not a passing fad. Be where your customers are: in social media"

Lori Ruff
Hi! I am a content specialist here in ZoomSphere interested in social media since my studies at university. Besides that, I love sport and food, ideally all in one big combo! 🍕🏃‍♀️📲