What is Error status?
A new feature called Error status is a system status which is there to let you know about any situation causing problems. "It could be a Facebook outage or lost connection between ZoomSphere and the social media platform, in any case, the user has to be informed something is wrong and their post is not published," says ZoomSphere CTO Tomáš Kolařík.
And what does it do?
Once there is a problem with an already approved post which can't be planned to publish (on Facebook) or is not published at all (other social media except for Facebook) its window gets easily red and status changes to Error. After opening that window, the application informs you what happened and which page/profile is causing the problems. To put it simply, its role is to find and solve the problem and point it out via notifications.
Error status enables just a limited range of possibilities of editing the post. For example, it's not possible to change neither the text, pictures or status, only the problematic page or profile can be removed. Why? In case you publish the same post for more profiles and only one is not working as it should be, the rest of them get to the world without blinking an eye.
Set your Error status
Despite Error is a system status, you can optimize it for your own preferences. To do that go into the same interface as you are used to setting your statuses and on the top, you can see the Error. Choose a different color, permissions or even name, the only thing you can't do is to delete it.
💡Tip: Try to inscribe your e-mail to Error notifications so everytime any problem occurs, you will know about it! 
Most common problems
What does the Error status cause? Usually, it happens when the ZoomSphere application loses contact with the concrete profile. In a majority of cases, it is because of expiring your access token. You can easily solve that by going to settings and reconnect the page/profile (login again to refresh the access). After that step, go back to Publisher, open that Error post and click on Try again button. If the refreshing of access token were successful, the post gets back to relevant post status and red Error disappears. 🧙‍♂️✨
Unless refreshing didn't help and your post is still red, the problem can be for example on the Facebook side. In that case, you have to wait for a while and try it later.
Aren't you admin of the profile and can't you refresh the token? Never mind, you can delete the whole post or just reconnect the problematic profile in that post, which was supposed to be published on more social media platforms or profiles (and only one of them is not working, the rest will be published normally).
⚡Once you delete an error post for more Facebook pages, in which only one planned profile makes a problem and the rest is fine, you will lose all of them. In case of other social media platforms, the posts will be deleted just from ZoomSphere app and will stay online.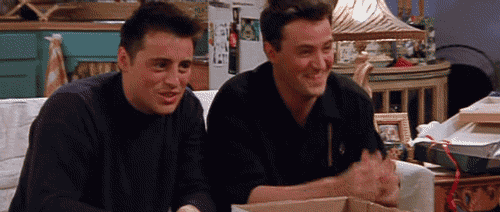 Even though Error status is designed to let you know how to solve of unworking posts, feel free to ask our customer care heroes anything you don't know via in-app chat or e-mail. And don't forget to check all the news that Publisher 2.0 brings! 🎉
Hi! I am a content specialist here in ZoomSphere interested in social media since my studies at university. Besides that, I love sport and food, ideally all in one big combo! 🍕🏃‍♀️📲